I don't know if you guys know this.... but I kinda love Jennifer Lawrence! She's beautiful and SO confident in her own skin! Well, Vogue had the BRILLIANT idea of giving her the cover of the September issue!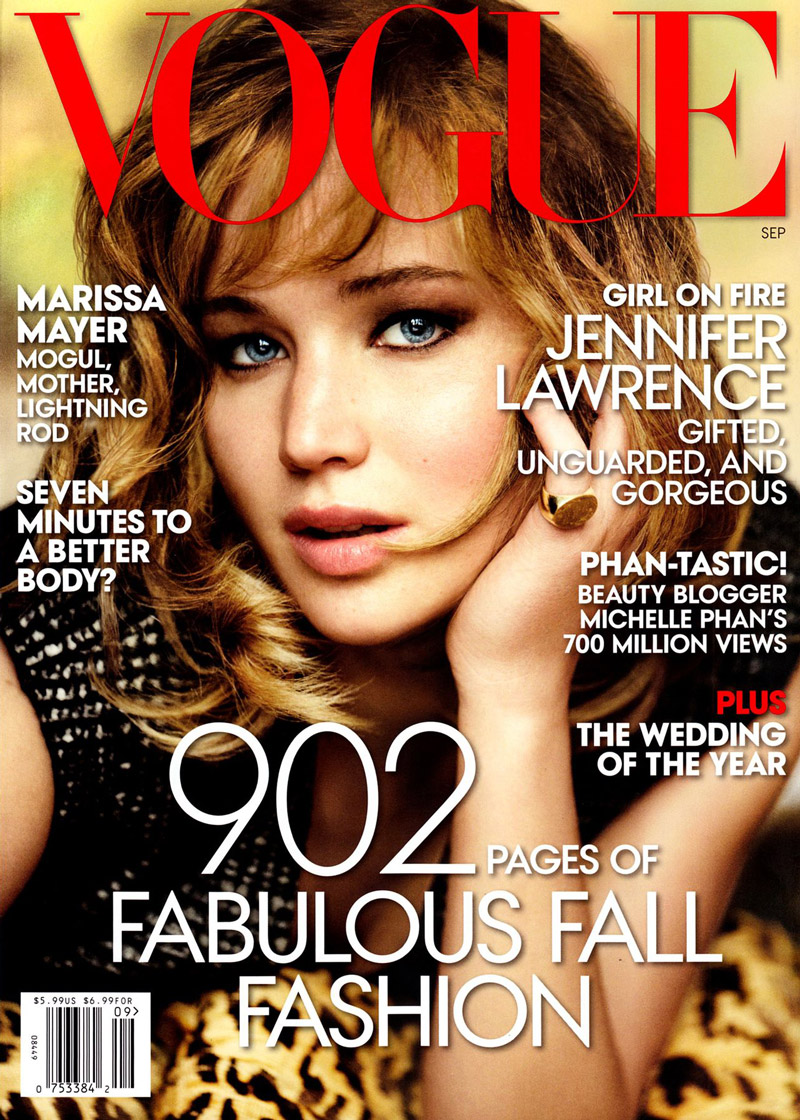 I mean, what's not to love about her? She's beautiful, talented, stylish, and confident! I mean look at this picture!
Anyway, on to the awesome behind the scenes footage provided by Vogue!
Awesome, right? I can't wait until my September issue is delivered! Will you be grabbing a copy?